Published in 2016 Made with Creative Commons by English writers Paul Stacey and Sarah Hinchliff Pearson presented a set of success stories in the use of these famous permissive licenses. Gunnar Wolf, mexican free software and free culture activist, undertook the effort of coordinating the collaborative translation of this text.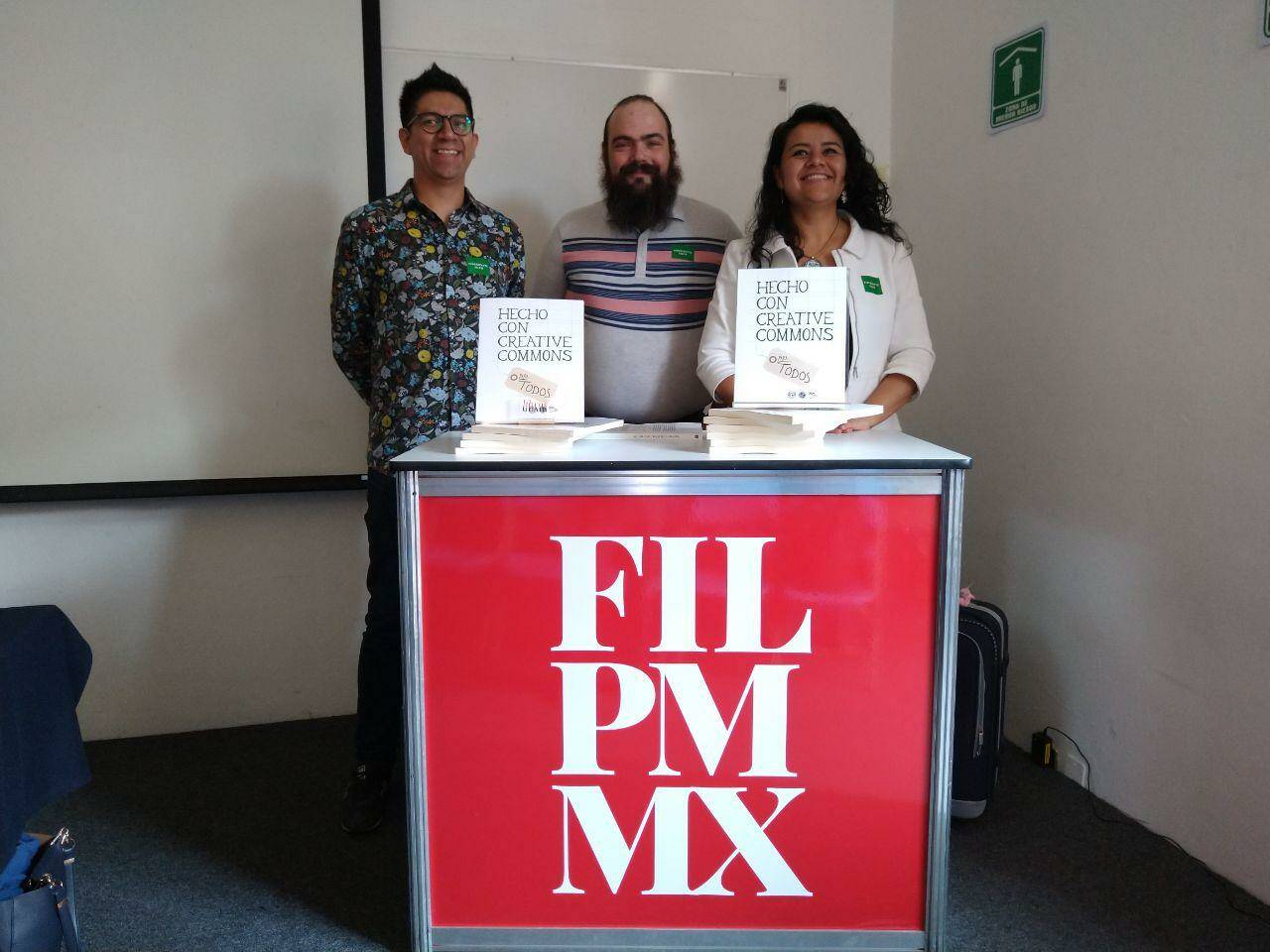 Translators volunteering in Argentina, Ecuador, Costa Rica and Mexico, a notorious free-software inherited collaboration framework, and valuable support from UNAM and Creative Commons Global non-profit organization, 2020 sees the launch printed and on-line versions of the book. IN SPANISH!!!
Iván Martínez, Gunnar Wolf and CC Mexico representative Irene Soria did a keen reading and review of Creative Commons in Mexico and consequent importance of such a translation for Latin America.
Here are some images. We1 will soon have the full video uploaded somewhere.
Update (02.03.2020)

Video is available at the archive.org.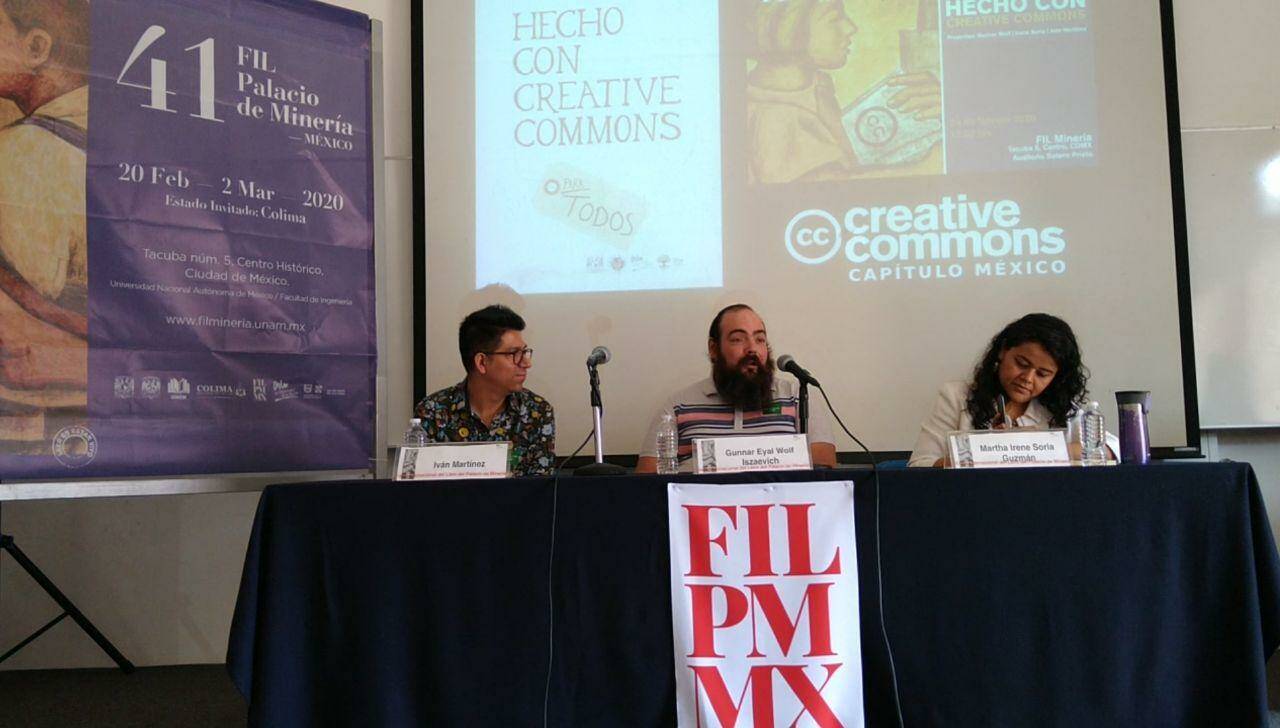 ---
I am an active member of the Creative Commons México Chapter. ↩